WELCOME TO
ROCKY MOUNTAIN STAIR WORKS
Rocky Mountain Stair Works – Salt Lake City & Park City Custom Stair Casing, Custom Finish Work, Moldings, Custom Iron Works and Custom Stairs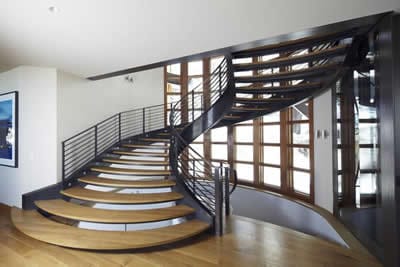 Rocky Mountain Stair is a highly skilled supplier of wood stairs, stair railings, handrails, sales and other services.
We have skilled technicians who have extensive training in building stairs and they will custom build your stair order to your needs and desires. We use some of the finest hardwoods and materials around! You can depend on us to accurately install your handrail system at your job location.
Rocky Mountain Stair provides wood stairs, spiral stairs, curved stairs, L-shaped stairs, handrail systems and more. We provide these to residential homes or even high-end commercial businesses. Our company provides these services at affordable prices with the highest level of quality workmanship around. We can provide our handrail systems to very large companies with high volume production type projects as well.
Rocky Mountain Stair offers a wide variety of wooden stair services.

For quality work and expert craftsmanship call us today for that appealing unique wood stairs and handrails.